Can you believe it's October? Before you know it we'll be celebrating Christmas and ringing in the New Year. If you're new around here West Valley Moms is on Instagram! Instagram is a fun and easy way to share pictures with your friends and family, all from the convenience of your smart phone, both the iPhone and the Android!
FOLLOW US! Are you on Instagram? Come follow us at @westvalleymoms for glimpses into what fun things are happening on the blog and in our community.
IN SEPTEMBER ON INSTAGRAM:: We announced Mom's Night Out, which is next week October 8th at Pita Jungle, have you bought your ticket yet? We had some fun giveaways, including one to the Vistancia MOPS group!  We had some great posts, including a yummy Banana, Orange & Spinach Smoothie recipe (by @shayworley)! We shared the October #photoaday list (also below), introduced a fun series to share our holiday decor, and introduced the West Valley Cooking Club!
BE FEATURED! Remember if you're doing something fun in the West Valley, attending a special event, visiting a local landmark, or just want to share what you're up to with other West Valley Moms…be sure to TAG US! In the comments of your photos, tag us with #westvalleymoms or @westvalleymoms for a chance of a "shoutout" or feature from our account or on the blog! Each month we'll be rounding up tagged photos to feature YOU!
Also, during this holiday season, as we announced last week, be sure to tag us with pictures of your seasonal decor or events! Here are some fabulous pictures we've received so far, featuring West Valley Moms @mandashea717, @jennapburns, @kara_mineforthemaking, and @vitagirl!
#PHOTOADAY! Have you heard of #PHOTOADAY? It is a daily photo prompt that was started by blogger Chantelle of FatMumSlim. It's popular on Instagram because you can tag your photo and check out what other IGers are doing as well. If you're interested, jump on in! Here's a quick overview of how to play, and here's the list for October, now using hashtag #FMSPHOTOADAY for FatMumSlim's list!
APP HIGHLIGHT! Each month we highlight a fun photo app that you can use in conjunction with Instagram.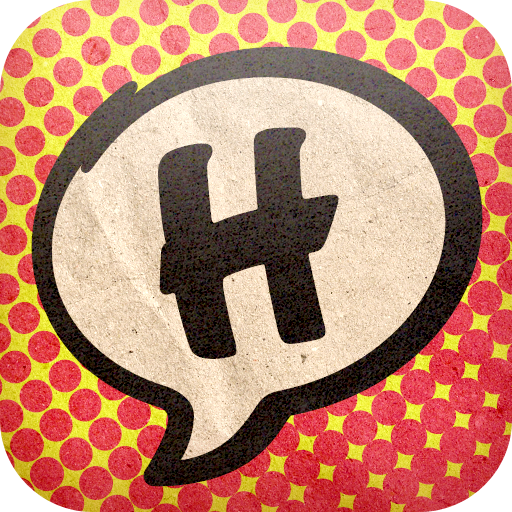 The app highlight for this month is Halftone for the iPhone. Sorry! I couldn't find a version for Android, but let's hope they're working on it! Halftone is a lot of fun. You can turn your regular photos into comic books, with captions! If you have boys, this app is a must. I'm sure I don't even have to explain. But at just $.99, Halftone is an inexpensive way to liven up your pictures or tell their story. Here's an example from their site (appropriate for the AZ, right?):
via
Hope to see you around on Instagram! Again, if you want to share your pictures with West Valley Moms, be sure to tag us at @westvalleymoms or use hashtag #westvalleymoms so we can feature YOU next month!